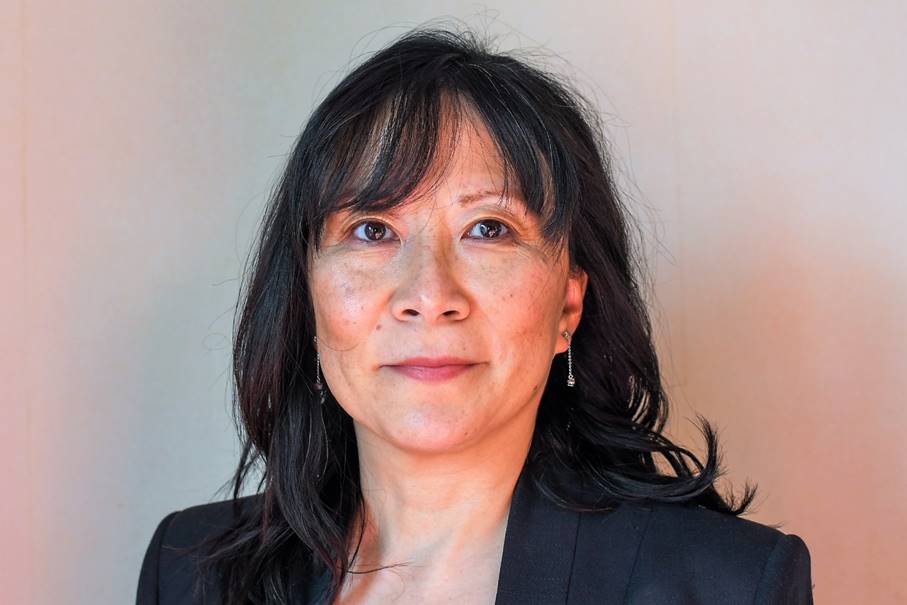 Interview with Manika Mey, Associate Director – Co-Founder
You co founded Axelyo, what is your activity and what are your missions?
I participated in the creation of Axelyo in 2016. My motivations were numerous: to better serve my customers within a structure that promotes autonomy, freedom and a real entrepreneurial spirit. I also wanted to provide a tailor-made, high-quality service to both candidates and clients.
I accompany my clients in their international development by offering them my expertise in direct approach recruitment. In fact, I have almost always been involved in international headhunting.
More specifically, can you tell us about your expertise and differentiation in your professional practice?
I have a multicultural and international personal background, together with a long professional experience in headhunting and executive search. Therefore, I naturally specialized in international recruitment. I work in three foreign languages (English, German, Spanish).
I have 23 years of experience as a recruitment consultant, working on executive positions, managers and expert profiles. I started as a researcher. I master the entire recruitment process, from the brief with the client, the identification of candidates, their evaluation, the client's advice, the integration and follow-up of candidates.
My clients are French industrial groups, which are developing internationally or already have subsidiaries. I recruit for them subsidiary managers, business developers, on specific geographical areas. They also are foreign companies settling in France.
Historically, I have developed an in-depth knowledge of two sectors, food industry (cooperatives, manufacturers, etc.) and sports (equipment manufacturers, distributors, sporting good industry .).
I am particularly interested in recruiting technical profiles, especially in R&D. Recruiting this type of profile allows to better understand the production processes of a company or to go to the heart of a sector of activity. Each assignment allows you to get to discover and understand production and innovation processes, which is very rewarding.
I focus on understanding the needs of my clients, the quality of the advice I can give them and the contact with the candidates. I am very proud of the great careers that the people I have recruited have achieved.
For you, what differentiates Axelyo on its market?
Axelyo consultants are experienced professionals and speak as equals with their interlocutors. Each client has a single contact person, responsible for the entire assignment.
We master all of the recruiter's know-how, from identification to evaluation, final recruitment and integration.
We discuss with our clients, not only their recruitment needs, but all their management issues. Knowing the entire ecosystem of a company, being present at our clients' trade shows and in their competitive clusters/professional networks is essential for us. All this differentiates us from many other recruiting firms.
Finally, we have built Axelyo on strong values of ethics, freedom and openness. We advocate well-being and freedom in the workplace.
How do you see the evolution of the recruiting profession?
In 20 years, I've seen some changes! Of course, the tools at our disposal have evolved and multiplied.
On the other hand, the evaluation of candidates should remain human. The relationship with clients and candidates is precious; it must be preserved and nurtured in this all-digital era.
Concerning the recruitments on which we are positioned, AI is not going to replace us! Recruitment remains a human and also emotional decision.
Currently, remote interviews allow us to move forward and gather a certain amount of information, we must adapt to this new way of recruiting.
But for certain types of positions, we need to see each other. It also depends on the clients, the company cultures. The distance has been imposed on us by the Covid crisis, but I would like to be able to meet people physically again. We all want this. As visioconference does not allow us to perceive a candidate as precisely as we would like, especially in the analysis of non-verbal communication.
Recruitment requires very specific skills. Companies will always need this expertise.
In some cases, it is important to have someone from outside the company, involved in skills renewal. When the recruiting process is internalized, we stay a little bit in the same mold in terms of process and, ultimately, types of profiles.
Individuals remain a company's essential resources, so let's be rigorous, vigilant and open in their recruitment!