Recruitment in France and Abroad
Businesses are now seeking growth well beyond our borders and it is crucial to have the right talent to develop markets abroad.
Recruiting international profiles requires specific skills and resources, together with multicultural awareness. We help you to identify, approach and select candidates with knowledge of the country or specific market, whether due to professional or life experience.
Axelyo has more than 20 years of experience in recruiting experts, managers and executives, in many fields, using direct approach. We put this expertise at the service of SME and multinationals, in France and abroad. We advise you in your international development.
You are a french company with recruitment needs abroad ?
You are an international company with recruitment needs in France or in Europe ?
Axelyo can help you integrate international profiles and adapt to local specificities. Wherever the talents may be, we help you find them.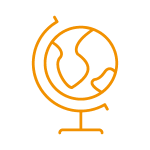 axelyo recruits Managers, Experts and Executives in France and abroad.
Our international presence
Modern ways of communication as well as our adaptability and flexibility allow us to interact with customers and candidates all over the world. Our headquarters are in France but we also have offices in Africa and Asia.
Lyon
1 rue des Quatre Chapeaux
69002 LYON
Tél : +33 (0)4 69 84 42 70
Paris
91 rue du Faubourg Saint-Honoré
75008 PARIS
Tél : +33 (0)1 44 71 36 29
Confluences
Floor 1 , 20b rue 282, BKK1
Phnom Penh – Cambodge
Tél : +855 (0)85 402 857
MCE
Zone 4C 32 rue des Alizés
Abidjan – Côte d'Ivoire.
Tél : +225 21 35 17 91