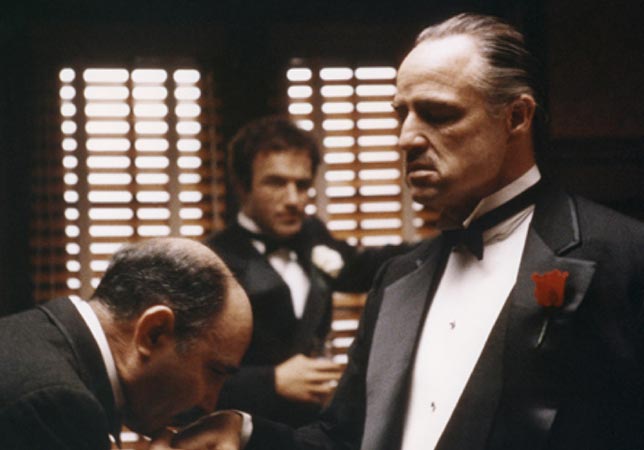 Hard vs Soft Skills – How to put an end to the failure to recruit executives by cooptation
By Frédéric Chomel, Executive Search Partner, 7th october 2019
According to APEC (Association pour l'Emploi des Cadres), 37% of executive recruitment is carried out through cooptation or recommendations from professional or personal networks, which is still nearly 100,000 people per year in France! In view of the exchanges we have been able to carry out with a good hundred managers and HRDs, whom we would like to thank warmly for their contributions, it is clear that this type of recruitment is not necessarily a long, peaceful river…
Nearly one out of two recruitments has failed!
For some of these leaders, they have had a harmonious professional career thanks to their "networking". This is not necessarily the case for the recruitments they have made by cooptation. Indeed, according to them, nearly one in two failed! It is true that executive recruitment is costly and time-consuming, especially when the current unemployment rate for this socio-professional category is less than 3.4%.
"We always take a risk on the human factor because it is necessarily subjective"
While technical skills often reassure at first, it is rarely because of them that there is a problem. Most often it is the interpersonal skills that are inappropriate in the environment in which the recruited person is immersed. This is the real delicate point that systematically emerges, because according to one leader: "You always take a risk on the human factor because it is necessarily subjective. "This remark, quite relevant, resonates perfectly with the reflection of the ethno-historian Jean Malaurie (1922-): "Each Man is a myth and each Man has an infinity that is difficult to grasp."
"Tests built on a particularly reductive binary thinking system"
However, there are batteries of tests on the market that should answer this question of subjectivity. It would appear that this is not the case. Why? Simply because all these tools, which are sometimes very useful in raising awareness of character differences, are built on a binary (0 or 1) materialistic thinking system, and are therefore particularly reductive and predictable. Indeed, we are far from the human being and his complexity. Carl Gustav Jung (1875-1961) had already noted this complexity in his association tests between 1904 and 1905. He confirmed this during one of his last trips to the United States at the end of the 1950s, where he was already denouncing the Manichean tests that claimed to be part of his work.
Man is spirit and matter, in this order, and one cannot go without the other
Man is spirit and matter, in this order, and one cannot go without the other. He is unconscious and conscious, also in this order! If you ask any neurosurgeon where consciousness or unconsciousness is located in a brain, he will invariably tell you that he never met them behind his scalpel! So what to think and what to do?
We know that our brains decide to act before we even realize it
Thanks to Benjamin Libet (1916-2007), one of the greatest experimentalists in the field of neuroscience and author of The Mind Beyond Neurons, we know that our brain decides to act before we even realize it. Our free will is to be able to say no and choose another way.
So yes, thanks to neuroscience, we have invented and developed a High Definition personality test to make all these conscious and especially subliminal mechanisms readable and much more comprehensible. It makes it possible to objectively clarify what seems to us to be the most total subjectivity. The system has 3.77 x 10 power 211 mathematical combinations… and runs online in 15 to 25 minutes. Its stripping is much longer and requires human intervention to avoid misinterpretation. It can be scary, but in a world where algorithms are increasingly invading us, it is better to be in a situation where you are the pilot of your existence and your choices than as an indolent passenger! This approach makes it possible to avoid failures, both for individuals and for companies for which these situations are very often critical (loss of image, turnover, margins, trust of the teams in place…).
Four examples of failed and successful cooptation recruitment in SMEs, ETI, CAC 40 or Start-ups
First case: a large SME of 300 people with a turnover of 45 M€. Here is the shareholders' verbatim: "We were completely mistaken about the strategic vision of the President we recruited and his ability to mobilize the teams to implement the plan. The results are not very flattering: it costs us 8 million euros! "In hindsight, we established his profile from neuroscience, it appears that he was a manager and not a strategist at all, and that his ability to mobilize people was very relative… The Supervisory Board would have been inspired to do this work before hiring its Chairman whom he had to thank 18 months later…
Second case: An industrial ETI, 600 people, 110 M€ of turnover and a result of around 6%. The president recruits his HRD, a consultant for many years with the company. Following market difficulties, the company must make a social plan. The new HRD refuses to implement it because it is the opposite of his ethics (it is commendable, but then it was the whole company that risked going into bankruptcy!). Here again, the president later realizes that his HRD has no adaptability or agility and does as he pleases. The cost of hiring him was the opposite of what was initially expected.
Third case: Subsidiary of a CAC 40 company with 7,500 employees, 1.5 billion euros in turnover and 2.5% in net income. The President recruited well in advance of our meeting a Director of Management Control and a Director of Strategy recommended by the Group. We tell him that he has the right profiles on a mapping. He smiled until we told him that there was still a very big problem: his Director of Management Control had a strategist profile and his Director of Strategy had a Manager profile. Assessment: after 9 months, the Director of Management Control resigned because the CFO did not allow him to express his vision. As for the Strategy Director, the President asked him to leave after 15 months because he had no vision for the company… His conclusion: "The danger in a large group is not to have the same reflexes as in a traditional external recruitment: you don't think and control enough. This is a mistake."
Fourth case: contrary to the 3 previous examples, a real success! A hyper-growing start-up. 2018 turnover: €12 million, 30 people, turnover multiplied by 6 in 4 years, generating a net profit of 26%! The President told us bluntly: "Without your advices and support, we would not be here. Our success is also yours. "No, it's theirs, we support them, help them choose their employees (usually by cooptation) and support them in their major strategic choices (positioning in relation to the competition, negotiations with shareholders, team support…).
In conclusion, anticipating is always better than catching up!

Ideally, several leaders/HRDs have clearly told us that they would like a test close to a "lie detector" to discover the real person in front of them in order to get out of the front postures.
For a modest sum compared to the stakes, neuroscience can now allow you to make the right decisions on the recruitment of executives or key positions by cooptation or otherwise, to get away from any subjectivity by having powerful objective means at your disposal.
When do you start?