Recruitment consultancy Agri-food industry
Specialist expertise in the Agri-food sector. We perform Direct Approach searches for Executives, Experts and Specialists, both in France and abroad.

We operate in the following sectors:
Cooperative Groups (cereals, milk, flower and vegetable seeds, field crop seeds, distribution, viticulture, nurseries, sugar etc.)
Food manufacturers (bread, cakes, pasta, biscuits, meat, drinks, raw and cooked products, ready meals, cheese, snacks, flavourings, ingredients, IFS, BRC Food etc.)
Agrochemicals (biocides, crop protection, fungicides, biotechnology etc.)
Engineering (design for industrial facilities, production plants, processes, packaging etc.)
Examples of recruitment missions:
Support functions: MD, General Secretary, Co-op Director, Buyers, Scheduling Manager, Sales and Operations Planning Director, Management Accountant, Financial Control Manager, HRD, HR Manager, IT Manager, Maintenance Engineer, Supply Chain World Director, QHSE Manager, Group Talent Development Director
R&D positions: R&D Experts, Process Engineering Research Manager, microbiology, food technology, innovation, packaging, expertise in a specific field: nutrition, fruit, patents, industrial property, R&D Project Manager, R&D Manager, EMEA R&D Vice President, Phytopathology Research Coordinator, Packaging Development Manager, Design Office Manager, Design Engineer, Scientific & Development Manager
Sales and Marketing positions: Sales Director, Regional Sales Manager, Retail Sector Manager, Catering Manager, Snack Sector Manager, Export Area Manager, Marketing Director, Group Manager, Product Manager, Local Category Partner (agrochemicals), Market Gardening Division Manager (seeds), Development Manager (agrochemicals)
We provide sound advice and invest the necessary time to understand the issues facing the Agri-food industry.
We regularly attend prominent trade fairs (SIAL, SIRHA, CFIA, …) in this field and work alongside the sector's key unions and associations.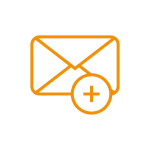 Your contact : 
Michel CROUZET
Some references in the agri-food sector