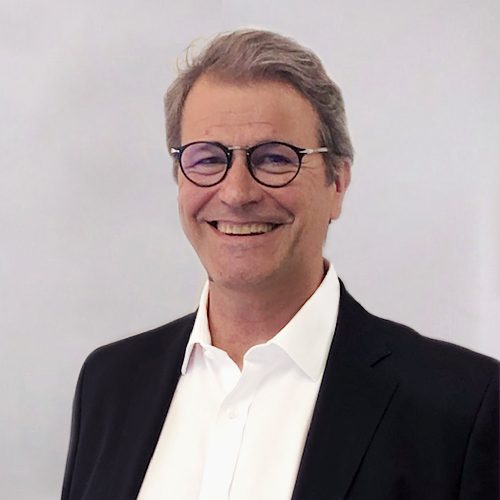 Jean-Marc ZANNIER new Partner axelyo
Jean-Marc, you joined AXELYO on September, 1st 2020. What were the determining criteria that made you decide to join the group ?
 First of all, my meeting with the team and the partners was crucial. I immediately had a very good contact with the people and I was able to appreciate their professionalism. I got to know real experts who are passionate about their profession.
The second criterion is the Axelyo group's values, which are in line with mine. I think it is rare to find a firm that claims these values: integrity, expertise, openness, happiness, freedom. The last two in particular counted in my decision to join Axelyo.
This corresponds to my conception and vision of the company, based on a cooperative system and the notion of a liberated company.
On the other hand, the way the firm operates, where each consultant remains independent, manages his/her missions independently but under the same brand name and with the means made available to each, is another determining criterion in my choice. It is an ideal situation, in which we find the flexibility of the independent and the strength of the collective. It allows exchange, mutual enrichment, and the development of markets that are difficult to reach when you are alone.
Finally, I felt the need to renew myself and question myself by changing my field of activity, I was at the end of the line about my job. In this respect, I have added another string to my bow of skills by turning to direct approach recruitment.
What was your career path before joining AXELYO ?
 I worked for 30 years in consulting, coaching, managerial and sales training.
I started my career in property development. Then I joined the Century 21 real estate franchise network. I quickly joined the team of management consultants. I then had a revelation: consulting suited me 100%. I had a real encounter with this profession and discovered my vocation. During this 3-year experience, I was also involved in recruitment.
Then in 1993 I joined a leading firm in managerial efficiency worldwide. I worked there for 5 years as a Consultant in commercial and managerial development.
In 1998, I created my own firm, SELIT Consulting. I offered consulting services in business development, managerial and commercial training. I have worked with around a hundred client companies, I have trained and supported around 20,000 people… in a variety of sectors: luxury, security/safety, services, industry…
I have had the opportunity to work abroad, particularly in Italy (I am originally from this country…), and have carried out missions abroad.
I am bilingual French-Italian and speak fluent English.
How do you define your expertise ?
I define myself as a specialist in management and business development, with a strong consulting and support dimension.
I enjoy solving my clients' problems and managing complex projects. The missions I have carried out have been tailor-made, adapted to the problems of each company.
I have been able to work for many companies and I am familiar with their problems and those of the men and women who work for them. Most of them were big companies, medium-sized and small companies.
I am above all operational, results-oriented and human, with an ability to understand and evaluate people.
What are your objectives at AXELYO ?
 Selfishly, I would say to enjoy my work!
But of course, I would like to participate in the firm's development by bringing my difference, my complementarity and by developing new client accounts, but also to carry out exciting missions in France and abroad, because AXELYO has some serious assets.
I have come to realise through my experience that recruitment is more than strategic for a company.
« To make good food, you need good ingredients ».
Skills are one thing, but what makes the person selected succeed depends on his or her suitability to the culture displayed but above all to the culture that is not ? It depends also on the suitability to the DNA and management of the company.
To get to know you a little more, what do you like in life?
Generally speaking, I like people, that's what made me choose this job…
I am very interested in human behaviour and psychology.
I am interested in economics and history, I like to understand, analyse, decipher.
I always need to learn, I read a lot.
I like to do sports, especially road biking, free ride skiing, ski touring, nature and mountains in particular.
I like people who are honest, sincere, who have strong values, who can be counted on.
Simple and authentic things, On the other hand, I don't like superfluous and superficial things.
I need something new and challenging. Routine is tiring and I run away from one-track thinking.
I love Italy, I'm very attached to it!
Enjoying life…
And I'm saving it for the end because it's the most important thing: my family!